Below are a list of freshly tanned bear skins. They are soft garment tanned and have toe pads only on the feet, no main pad.  Each has brief description and are sold as is.  Please feel free to call or text with any questions. 

Free shipping.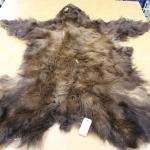 Measures 70" nose to tail. Great brown fur. No back feet. Some slippage on one ear and a small repairable spot in mid back area. Would make a great 3/4 mount.

$508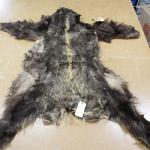 Measures 66" nose to tail,dark brown summer fur with blonde streak down middle

$415

Measures 60" nose to tail. Tri color fur, some rubbing on lower back.

$415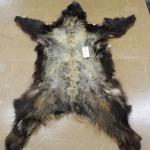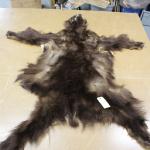 Measures 60" nose to tail. Long brown fur. Some slippage on face, hole in neck area, and back left leg missing part. 

$426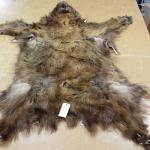 Measures 68"nose to tail. Very nice long reddish brown fur.  Excellent bear, just missing back feet.

$415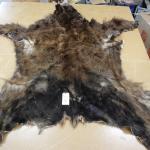 Measures 75"nose to tail. Pretty long auburn fur. Rubbed in lower back.

$392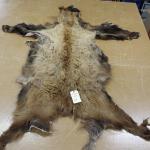 Measures 60"nose to tail. Soft blonde fur with dark feet.

$394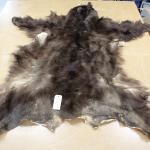 Measures 77"nose to tail. Long dark brown fur. Some rubbing in lower back.

$415